These 2-ingredient Spicy Potato Noodles are thick, chewy, and tossed in a garlic chili oil sauce for maximum slurp. Gluten-free and full of flavour.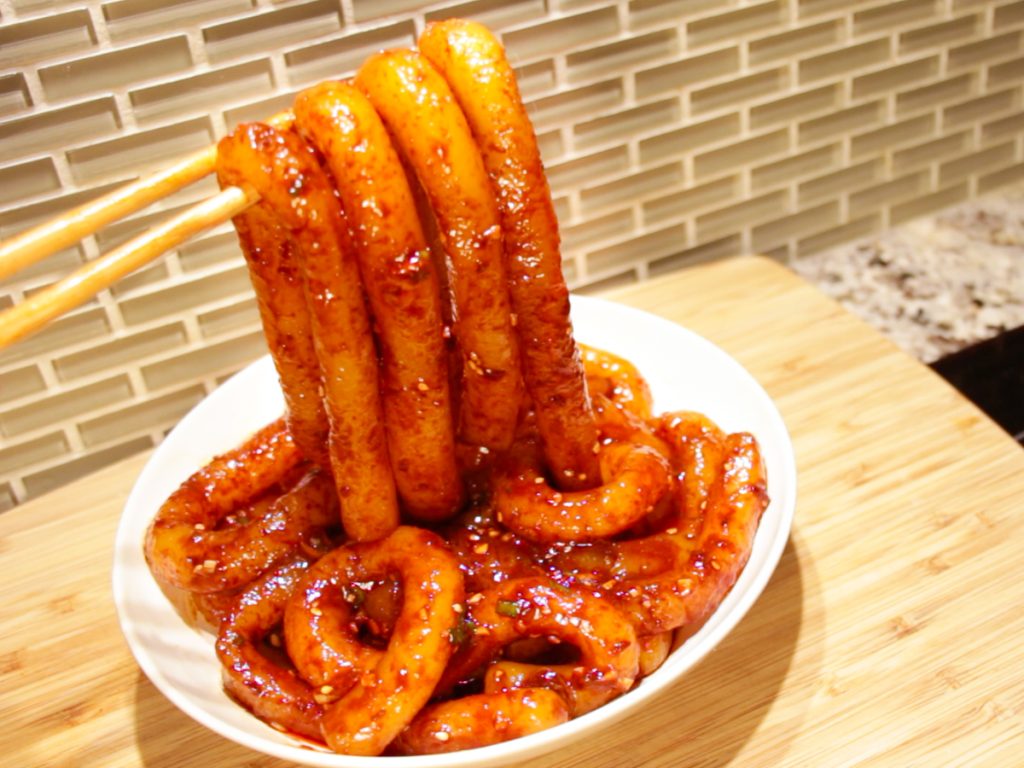 What are Spicy Potato Noodles?
Spicy Potato Noodles are homemade noodles made out of potato and potato starch and tossed in a spicy chili oil sauce. These noodles are super thick – or shall I say THICC. I've intentionally created these noodles to be extra thick for an extra chewy eating experience. Not necessarily based on a specific classic Chinese dish, these creative noodles are unlike any other you've had.
Abundantly chewy and seemingly never ending, these spicy potato noodles will keep your spirit high and jaw in great shape (hehe).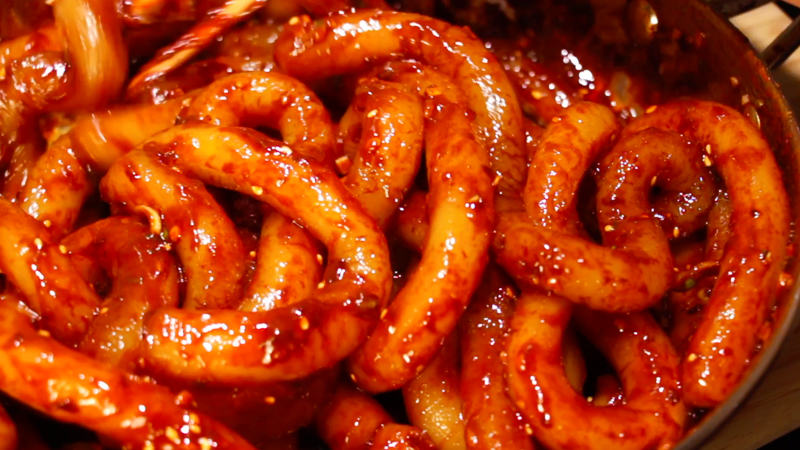 These potato noodles have a similar concept to my Potato Button Noodles recipe, but are even chewier and in a thick noodle shape so it gives us the MAXIMUM SLURP.
Now let's get Spicy Potato Noodle-ing!
Why are these potato noodles so thick?
The thicker the noodle, the chewier it is and the more noodle-per-mouth ratio you get!
Thick noodles just hit different. Don't get me wrong, I love a good chow mein style noodle, but thick lo mein or udon noodles have the key to my heart, and these thick potato noodles aren't an exception.
Why do we love chewy foods?
Though it seems silly, I feel a deeper and emotional connection to foods that are chewy. Chewy foods will require time to chew, compared to other textures. The time it takes to fully chew and experience the texture will therefore have you subconsciously evoke emotions about the food – whether you like it or not. It's comforting and sentimental for me.
What kind of potatoes should I use to make these potato noodles?
Yellow potatoes. Not russet, not red potatoes, nor white potatoes.
Yellow potatoes are the most accessible and I find that they are sweeter and have a nice earthy undertone to it. They are the best potatoes to use for these chewy potato noodles.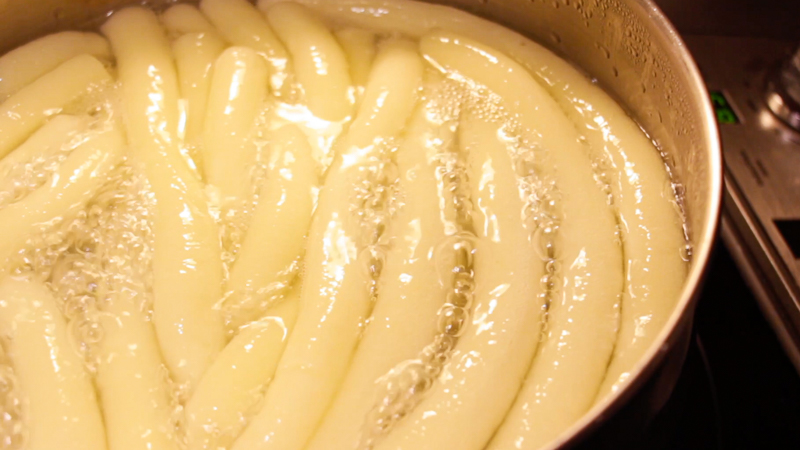 What do Spicy Potato Noodles taste like?
When you first take a bite, you get hit with that oh-so flavourful chili oil sauce, then you chew a little and you reach that super chewy and soft texture from the potato noodles.
The pure flavour of the potato noodles have a slight earthiness and sweetness from the yellow potatoes. The chili oil sauce has a deep chili flavour, a slight tang from the Chinese black vinegar, and the soy sauces give a brilliant umami flavour. The sauce is not very spicy in my eyes, which makes them hard to stop slurping it up.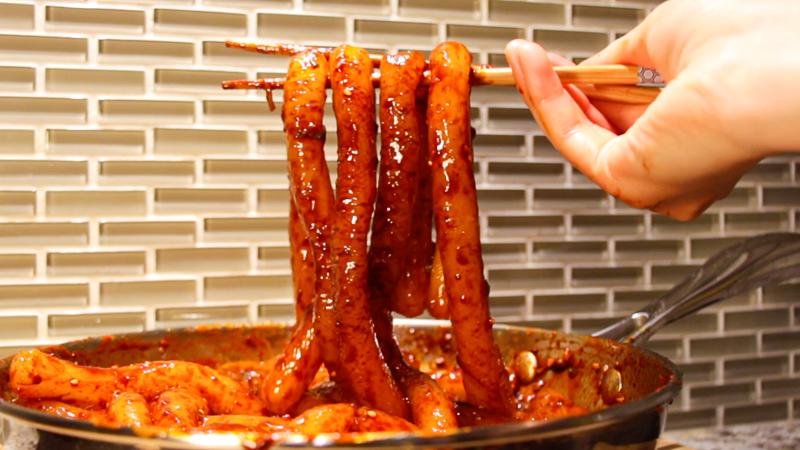 These potato noodles have a similar texture, but are less dense and lighter than tteokbokki. Though these noodles seem similar to gnocchi, the texture and is completely different.
Ingredients for Spicy Potato Noodles
You must use yellow potatoes for the best texture and flavour.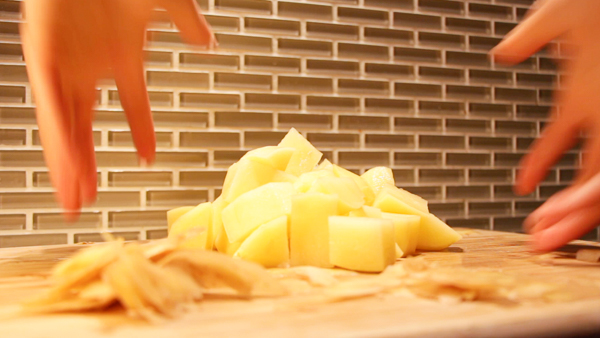 Potato starch is the most preferable choice of starch to use for the potato noodle dough.
If you cannot find potato starch, you may substitute it with cornstarch – just keep in mind that the texture will be less chewy.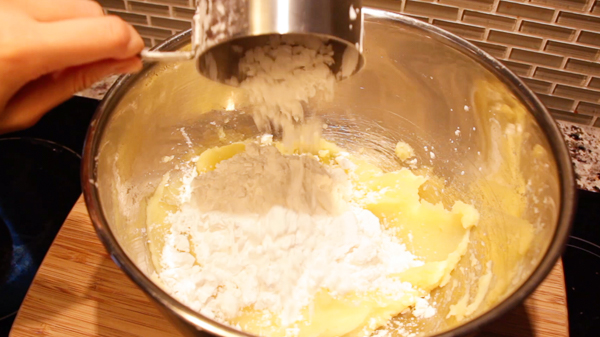 You gotta pair these noodles with my spicy, chili-fragrant, and mouthwatering sauce that'll keep you wanting more.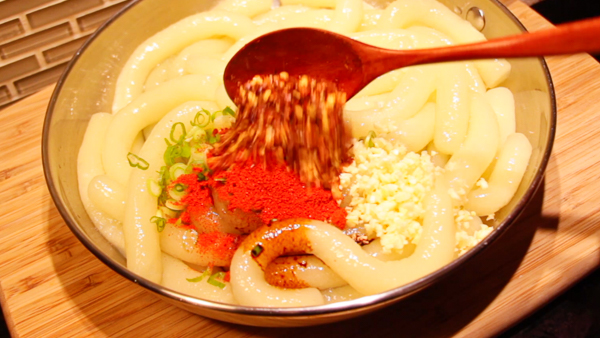 How to make Spicy Potato Noodles
Mash potatoes
You're gonna need two fist sized potatoes. Peel and chop – you know, the usual. Plop them into boiling water, letting it cook for 15-18 minutes or until tender.
Transfer the hot potatoes to a bowl and mash away. Make sure it's finely mashed so there are no lumps or clumps. The only thing that's allowed to be clumpy is cottage cheese (which I'm strangely craving right now).
Mix in potato starch, knead until dough is formed
Add in your potato starch and do a little mixy mix before adding in the room temp water. Start kneading the dough, maybe punching it a few times to release some pent up anger, until we get a nice solid dough.
Poke its belly, and if there's no residual dough left on your finger, then we're good to go!
Divide dough into 16 pieces and roll into long strips
Roll the dough into a log around the size of your left forearm, and cut it into 16 pieces. Grab a piece, covering the rest with a wet towel, and if it's a bit dry then dab a little water on it, squish it in your hands, wet your hands, and roll it into a snake around the thickness of your index finger.
Continue the rolling process until all pieces are complete. The potato noodles should be around chopstick length.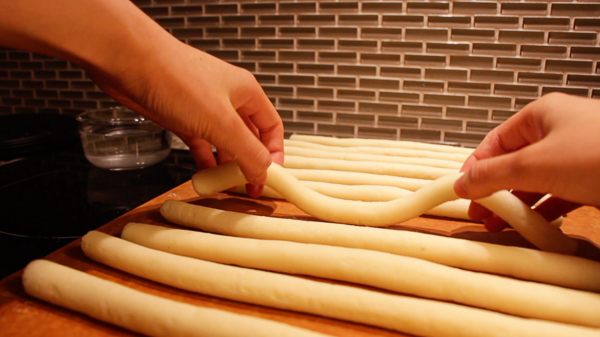 After you have your potato noodles all rolled out, slide them into some boiling water for around 5-6 minutes. However, since noodle thickness is subjective, take a noodle out and slurp it to see if it's fully cooked.
Once noodles are fully cooked, transfer them into cold water – this'll prevent the noodles from getting soggy. Fish the noodles out and transfer to a large enough bowl or pan to mix the chili oil sauce in.
Make garlic chili oil sauce for potato noodles
Chop up some garlic and green onion and shabam it onto the bowl of noodles. To stain the noodles with a mahogany colour, add in the dark soy sauce. To balance out the dark, dash in the light soy sauce, and for acidity, add some Chinese black vinegar.
To balance out the savouriness, add in the granulated sugar. For a vibrant red colour, sprinkle in red pepper powder aka gochugaru, and for the real spicy kick, add in crushed red pepper.
To a pot, heat up the vegetable oil on high, until you can see bubbles forming around a chopstick. With parental supervision, carefully pour the hot oil onto the noodle toppings and watch it sizzle and tingle your eyes and ears.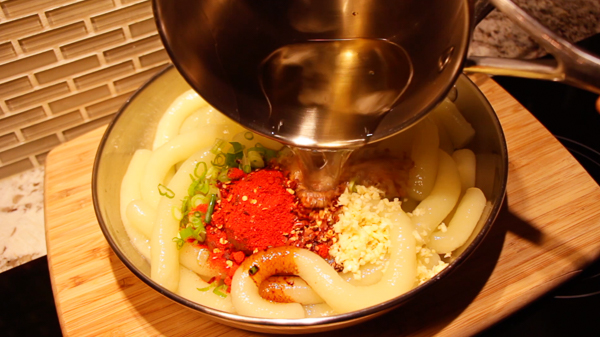 Do a little mixy mix so all the toppings are well dispersed, we wouldn't want a bite full of chili peppers right? Unless you're giving these noodles to your enemy, then don't mix it well.
Garnish with sesame seeds and serve
SPRINKLE SPRANKLE some roasted sesame seeds, do another mixy mix, and plate it up!
Serve immediately before the noodles get cold because they will firm up. If they firm up, just pop it in the microwave for a minute or two.
Dig In!
There we have it, Potato Noodles – HOT AND SPICAY (just like you), and before the noodles slither away, let's dig in!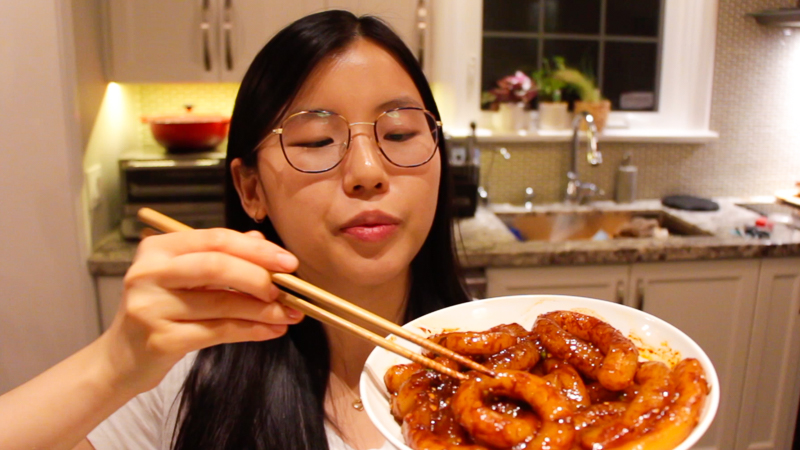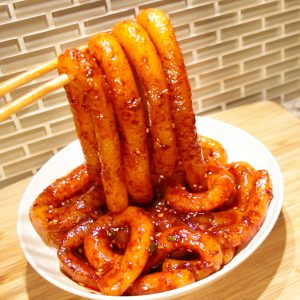 Spicy Potato Noodles
These Spicy Potato Noodles are thick, chewy, and tossed in an easy chili oil sauce.
Ingredients
Potato Noodles
2

medium

yellow potatoes

500g, 1.1 lb

2

cups

potato starch

400g

½

cup

water

room temp, 120ml
Chili Oil Sauce
3

cloves

garlic

1

stalk

green onion

1

tbsp

Korean chilli powder

Gochugaru

2

tsp

crushed red pepper

½

tsp

granulated sugar

1

tbsp

dark soy sauce

1

tbsp

light soy sauce

1

tbsp

Chinese black vinegar

¼

cup

vegetable oil
Garnish
1

tsp

roasted sesame seeds
Instructions
Peel, chop, and boil potatoes until tender.

Transfer potatoes to bowl and finely mash.

Add starch and water, mixing and kneading until a firm and smooth dough ball is formed.

Roll dough into long log, then divide the log into 16 pieces (Note 1).

Roll the dough pieces into chopstick-length strips.

Carefully transfer the potato noodles to boiling water for 5 minutes or until fully cooked.

Transfer cooked noodles to cold water, drain, and then transfer to a bowl.

Place all toppings on noodles, gently pour hot oil onto the toppings and noodles.

Mix well, garnish with sesame seeds, and enjoy!
Video
Notes
The amount of pieces you divide the dough into may vary depending on your noodle thickness preference. 16 pieces will make very thick noodles.
This recipe makes 16 strands of noodles.