This Barbie Burger is a homemade is a copycat recipe of Burger King Brazil's Barbie Movie inspired burger.
This post may include affiliate links. As an Amazon Associate, I earn from qualifying purchases. All opinions remain my own.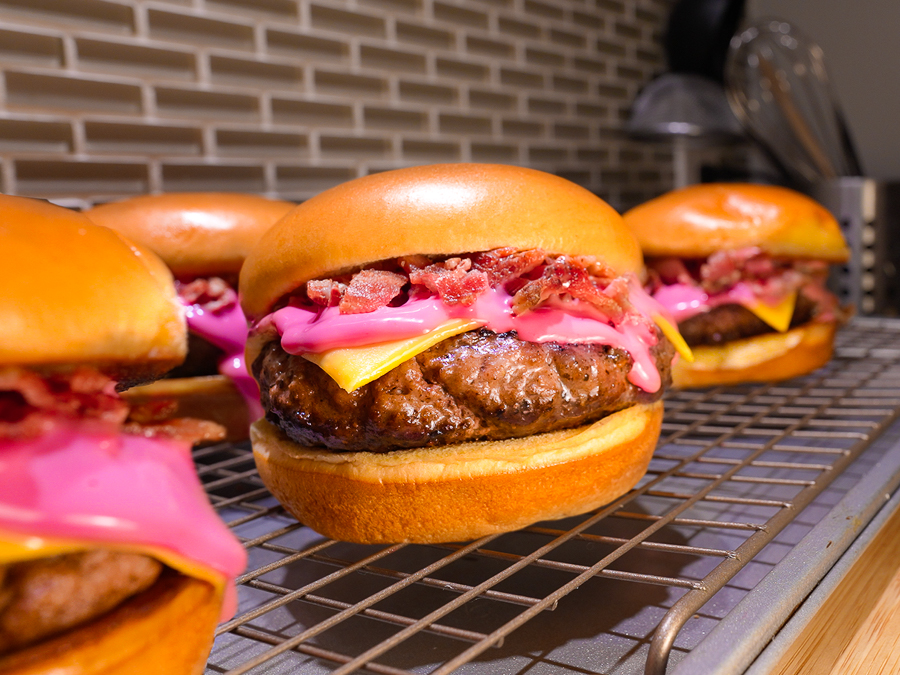 What is the Barbie Burger?
The Barbie Burger is a dish that is being sold in partnership with the Barbie Movie launch. It's a regular burger, but with something special between the buns: pink sauce.
This pink Barbie Burger is being exclusively sold at the Burger King's in Brazil for a limited time only.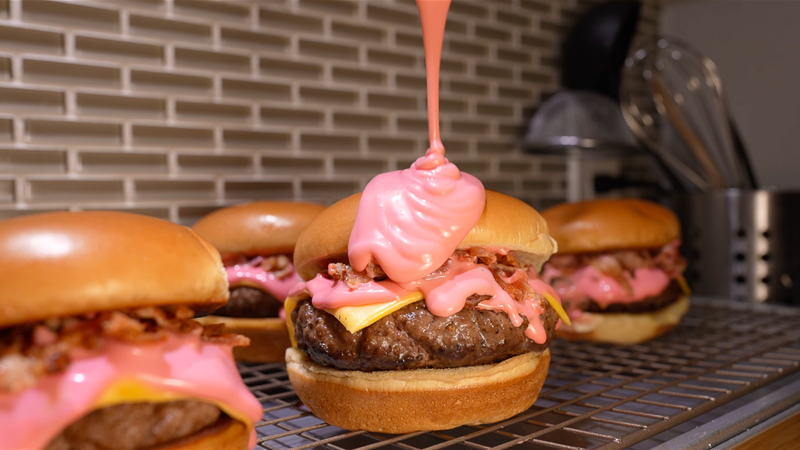 According to Burger King, it is comprised of a brioche bun, a juicy beef patty, a slice of cheddar cheese, a smokey pink sauce, and bacon bits.
For those that don't have access to Burger King Brazil, it's an easy hamburger to re-create at home!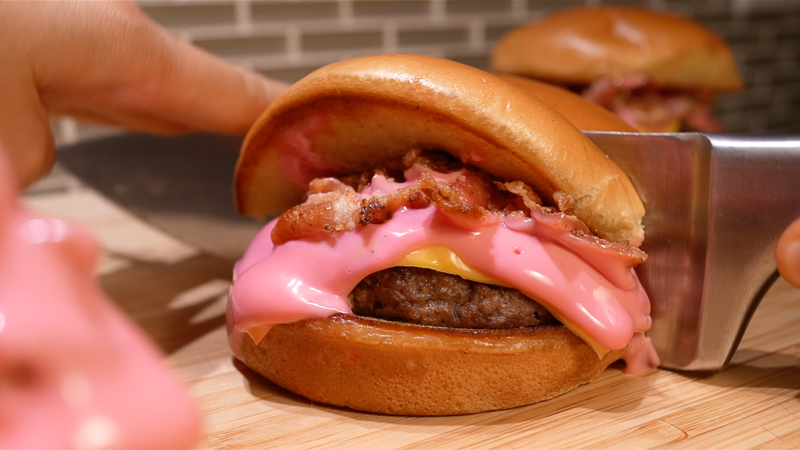 It is a savoury, juicy burger that will put you in a pink mood!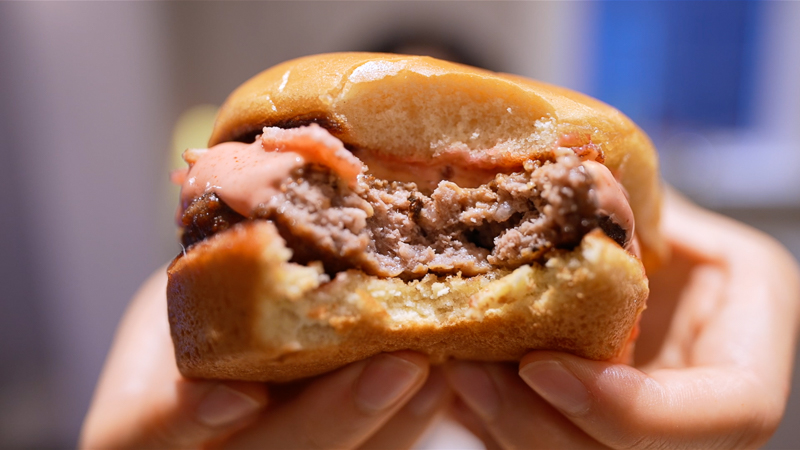 If you're looking for more fun, frozen treats, then try out my Fruit Roll Up Ice Cream recipe!
Please watch my video, as I walk you through how to make them, and hopefully entertain you with my witty sense of humour.
Now let's get McDonald's Hash Brown Ice Cream Sandwich-ing!
What is Pink Sauce?
According to Burger King, the pink sauce used in the Barbie Burger is said to be "smokey". Visually speaking, it looks like a creamy aioli – a common condiment to any burger.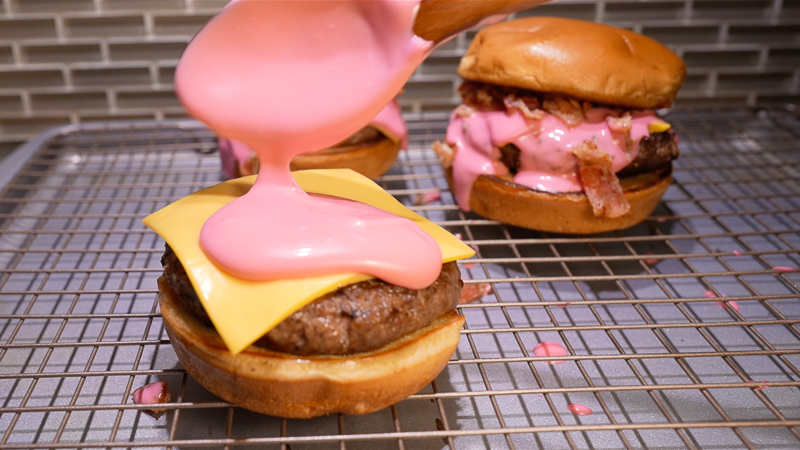 Thus, with the research I have conducted, I have came to a conclusion that they use a smokey aioli as base, with pink colouring added.
In our case, I will show you how to make a smoked paprika aioli, with beet root juice mixed in to get that vibrant pink colour.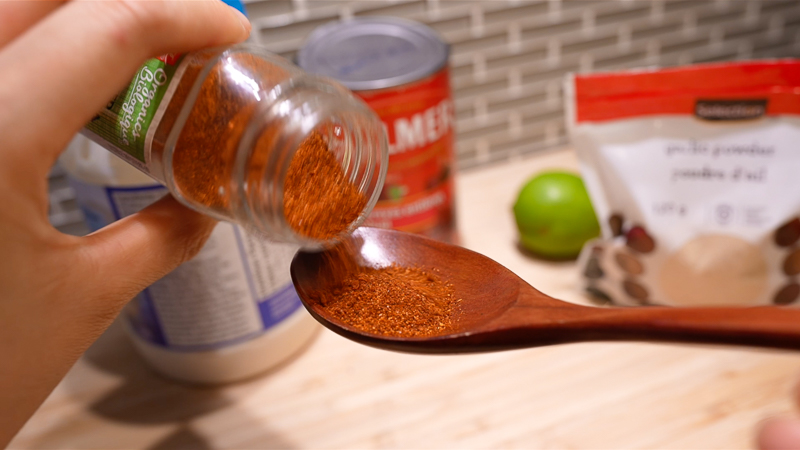 Is the Barbie Pink Sauce the same as the TikTok Pink Sauce?
No, though they both visually look the same, the ingredients and flavour are not.
The TikTok Pink Sauce by chefpii consists of red dragon fruit (pitaya) as the source for the bright pink colour. The red dragon fruit also adds a sweetness, with the TikTok Pink Sauce tasting like ranch.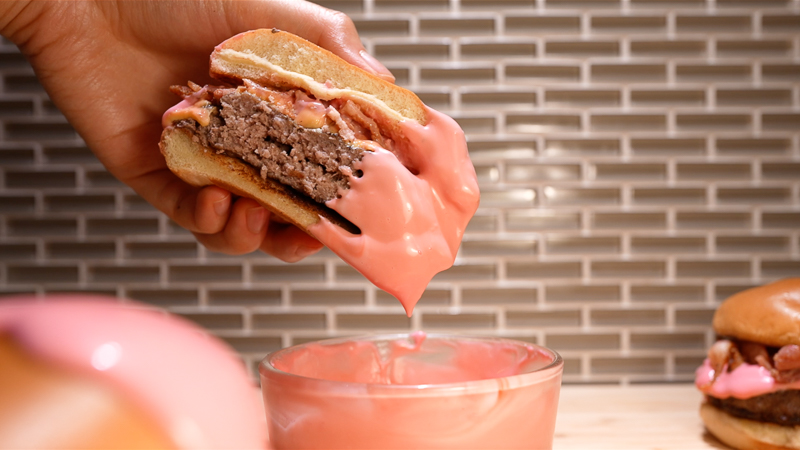 Ingredients for Barbie Burger
According to BK, they use brioche buns. Brioche buns are made with eggs. They are shiny, sweet, and have the right amount of chew.
To best replicate the Barbie Burger, please find ones with a smooth and unwrinkled top – like a shiny bald head.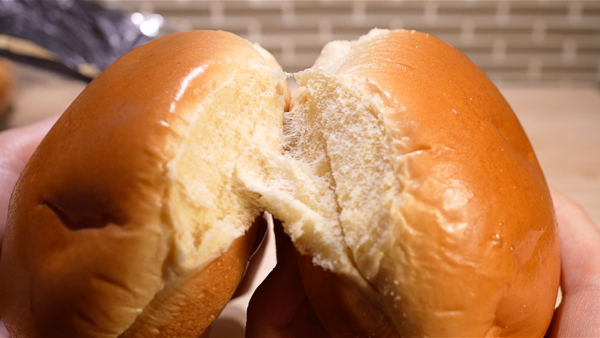 The pink sauce ingredients include mayo, smoked paprika powder, garlic powder, lemon juice, and the secret ingredient: beet root juice!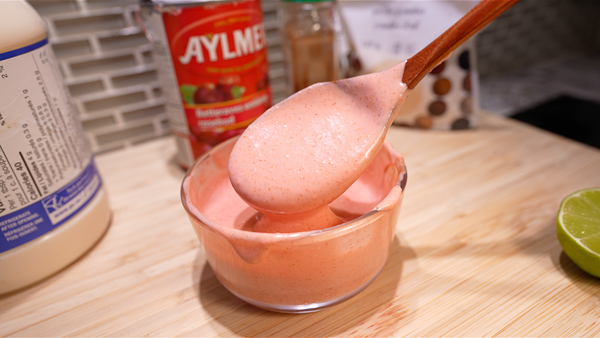 Lean beef is the best beef for the juciest burgers.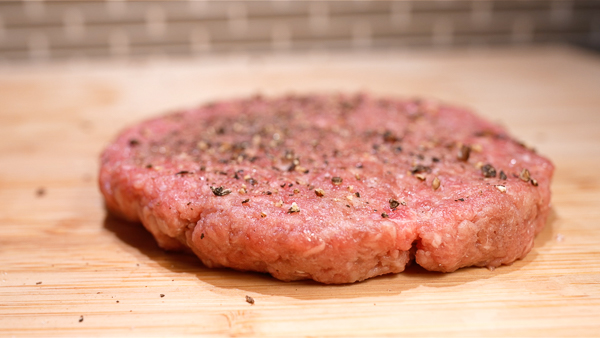 Burger King tops of the burger with "pink" bacon bits.
First of all, since when are bacon bits pink? BK is reaching here but I get it, its like when you're trying to reach the word count on an essay.
The cheese looks plastic-y and shiny in the ad, which only means one thing – processed American cheddar.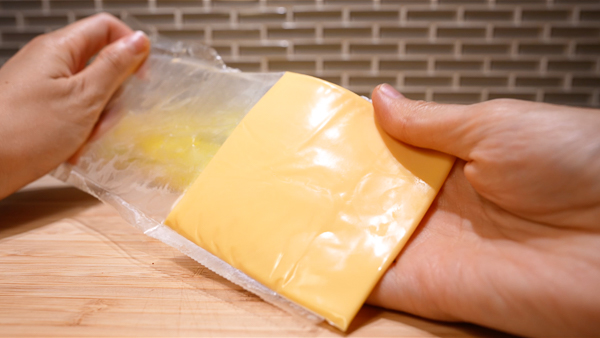 How to make Barbie Burger
Make Pink Sauce
Since BK says its a smokey sauce, we'll be making LookCatchu's classic Smokey aioli.
To a bowl dollop in 1/2 a cup of mayo, for that smokey flavour we will be using smoked paprika, 1/2 tsp of it.
And since I'm a garlic girl, if we used fresh garlic the sauce will turn out lumpy bumpy, so instead let's plop in 1/2 tsp of garlic powder instead.
To add a little zest, a wedge of lemon will do. I have a giant bag of limes in my fridge so I will be using that zesty juice instead.
But how do we turn it pink?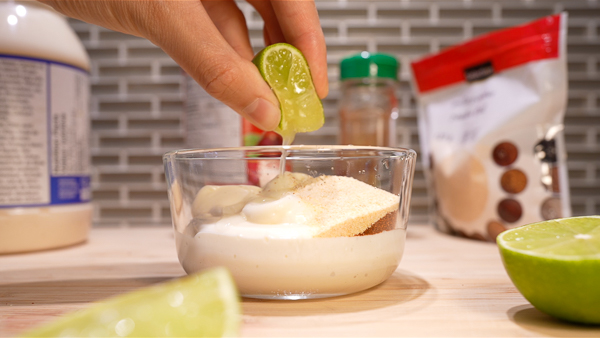 How to make the sauce pink:
Nowadays, to make food pink, beetroot juice is used. That's where these canned mini beets come into play.
We're fishing out the juice only, around a tbsp of it and drizzling it into our smokey aioli.
Mix the sauce until all ingredients are well combined.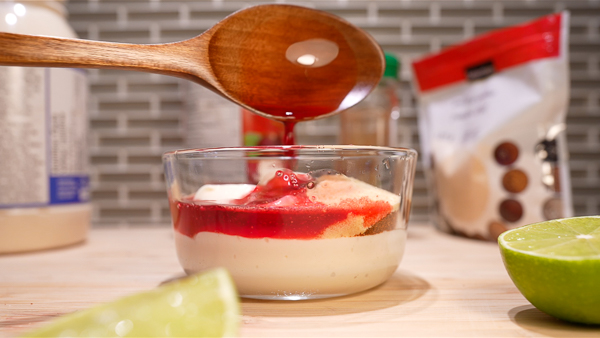 Form ground beef into patties and grill
Burger King makes 4oz, 110g, or 1/2 a cup sized beef patties, which is about the size of a tennis ball.
With clean hands, divide 500g (1 lbs) ground beef into 4 round patties.
The patty should be a cm or half an inch larger than the bun because it'll shrink when cooked. It should also be around the thickness of your right index finger, not your left.
Salt and pepper both sides of the patties, and transfer to a hot pan, with the heat on medium-high. No oil is necessary because the fat from the beef will oil up the pan naturally.
Watch it sizzle for around 3-4 minutes on each side; making sure we get a nice charcoaled crust on each side. Transfer cooked patties to a plate.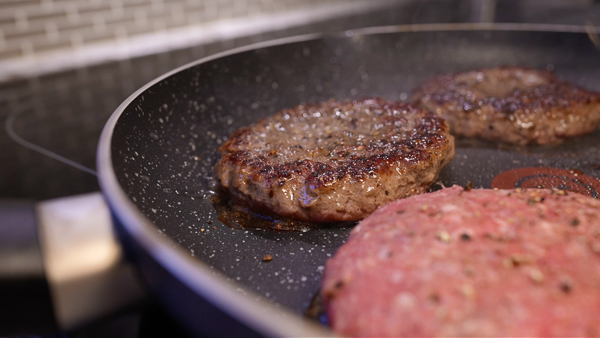 Cook bacon and chop into bits
Transfer bacon slices to the same pan on medium-high heat. Let both sides cook for 2-3 minutes until slightly crisp, yet slightly soggy.
To keep up with the Barbie pink colour theme, the slightly crisp, yet soggy texture, keeps the pink-ish hue that fully crisp bacon would otherwise not keep.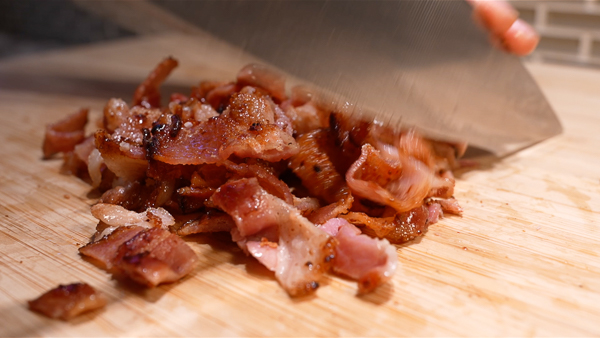 Assemble the Barbie Burger
Lightly toast the brioche bun slices in the bacon grease on medium-high heat for 10 seconds.
Place bottom bun on clean surface, followed by a beef patty, a slice of cheese, 1 tbsp of pink sauce, and 1 tbsp of bacon bits.
Top it off with the top bun and enjoy!
PS: I like adding dill pickles on the side for a crunch and acidity which this Barbie Burger needs.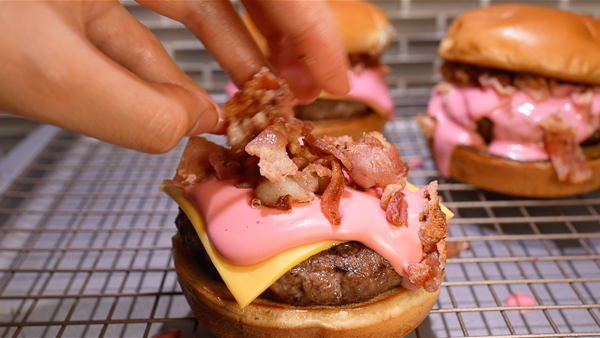 Dig In!
There we have it, the Barbie Burger, and before the burger gets cold, let's dig in!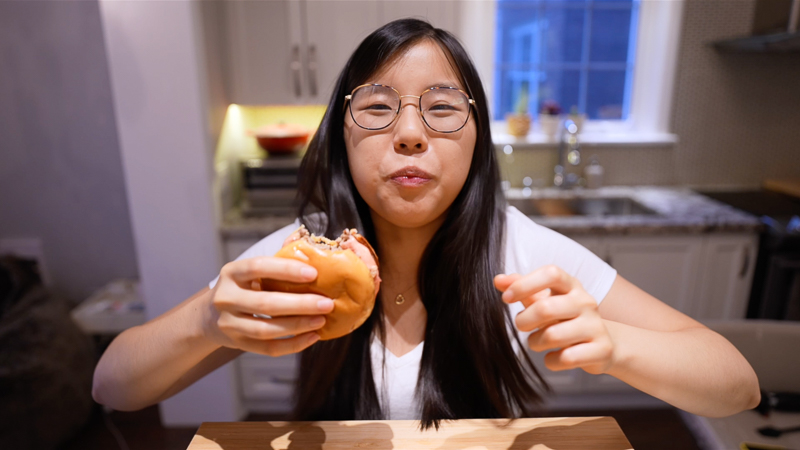 Barbie Burger
This Barbie Burger is a homemade is a copycat recipe of Burger King Brazil's Barbie Movie inspired burger.
Ingredients
500

g

lean ground beef

formed into 4 oz, 110g, or 1/2 cup patty shape

4

piece

brioche bun

toasted

4

slice

processed cheese

4

slice

bacon
Pink Sauce
½

cup

mayonnaise

½

tsp

smoked paprika

½

tsp

garlic powder

½

tsp

lemon juice

1 lemon wedge

1

tbsp

beet juice

from canned beets
Instructions
Mix all the ingredients into a small bowl until well combined (Note 1).

Transfer beef patty to non-stick pan on medium-high heat. Cooking it 3-4 mins on each side. Transfer to plate.

To the same pan, cook bacon slices for 2-3 mins on each side. The bacon should be partially crisp. Transfer bacon to a cutting board and roughly chop.

Place patty on toasted bun, followed by a cheese slice, pink sauce, and bacon bits. Place lid of bun on top and enjoy!
Video
Notes
This recipe makes 4 Barbie Burgers.
Add more beet juice (1 tbsp at a time) if necessary to get the desired pink colour.